SKU:OD0486S
Regular price
$80.99 USD
Sale price
$49.99 USD
Unit price
per
Sale
Sold out
Low stock: 5 left
Tarp Poles, CAMULAND Heavy Duty Trap Poles Set of 2, 34.5" - 110.2" Aluminum Tent Poles for Tarp
This type of tarp pole is made up of 6061 aluminum alloy, which is waterproof, lightweight and durable. The tip with rubber cap is composed of stainless steel, anti-skid and detachable. It is suitable for assorted tents and cord grommets, so you don't have to worry if it gets rusty or rips apart. The non-slip cork base provides more stable support for those large tarps under extreme bad weather, such as downpour or gale weather.
Share
View full details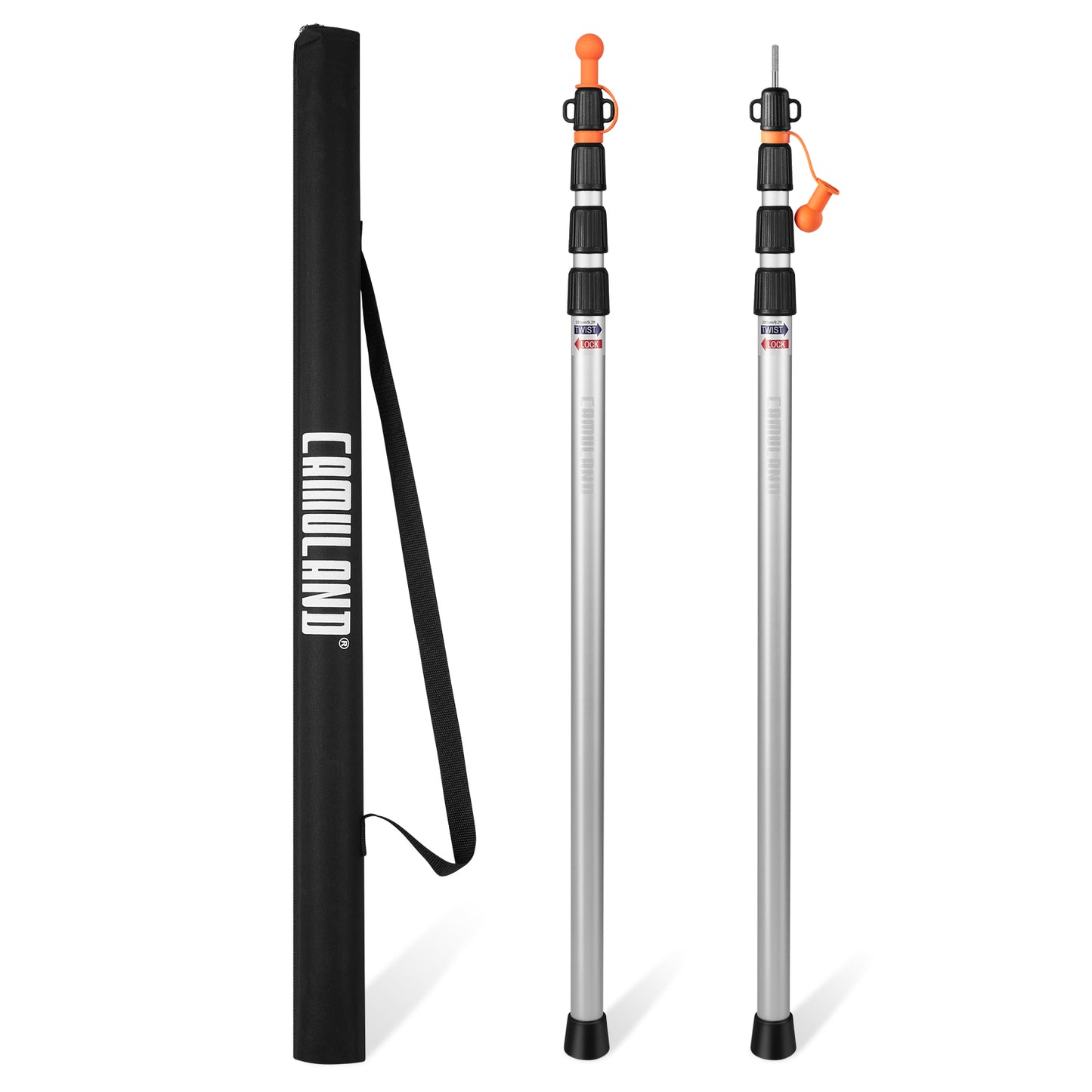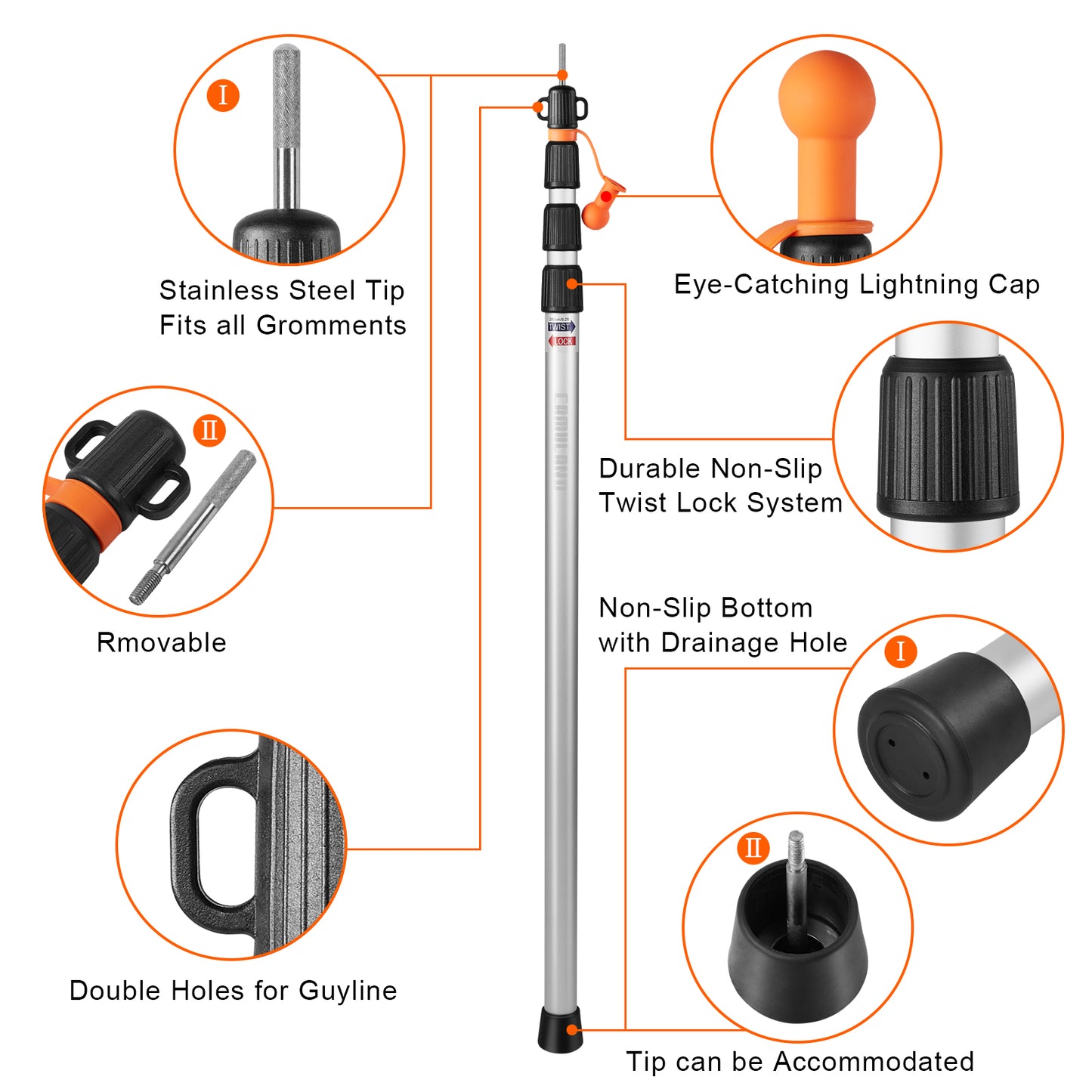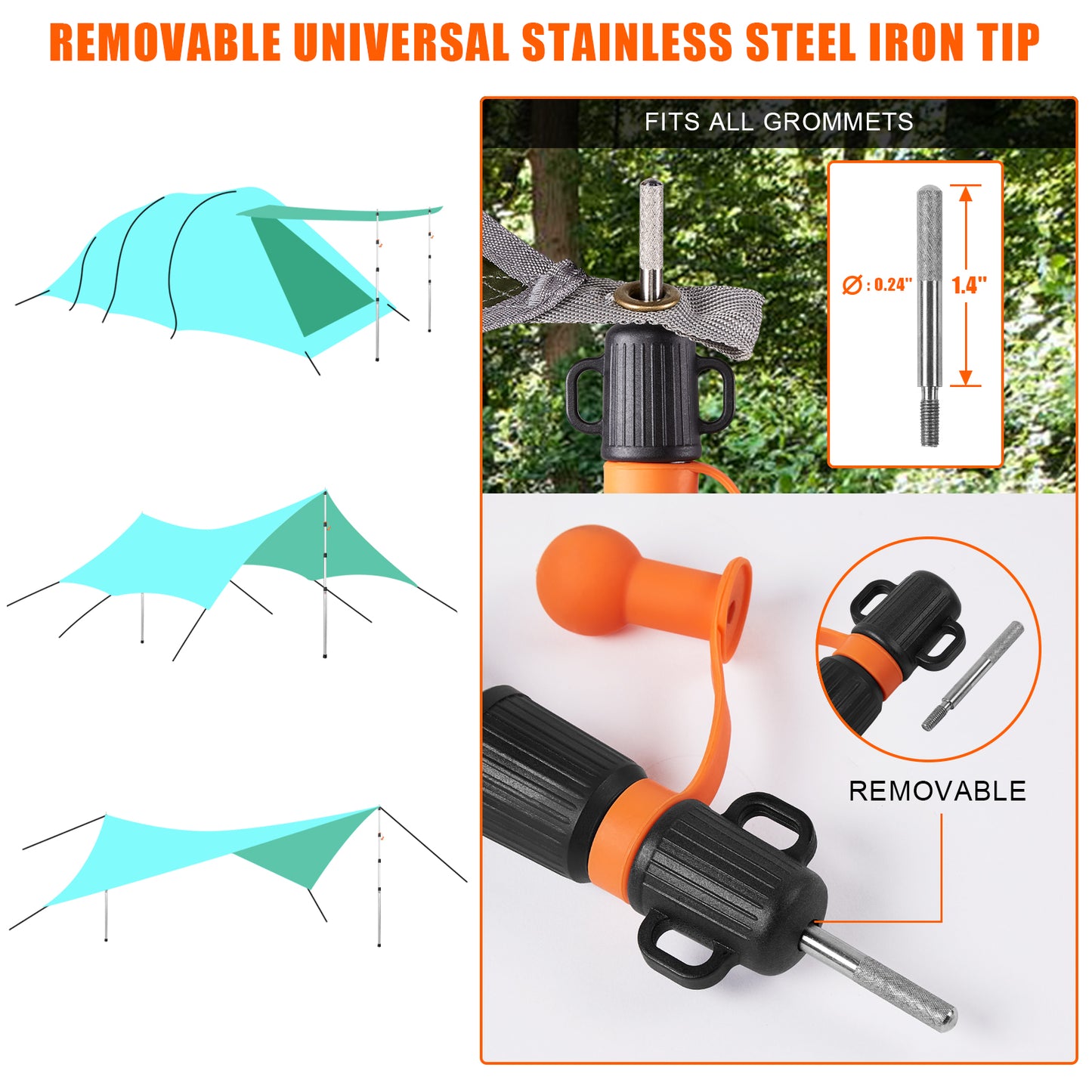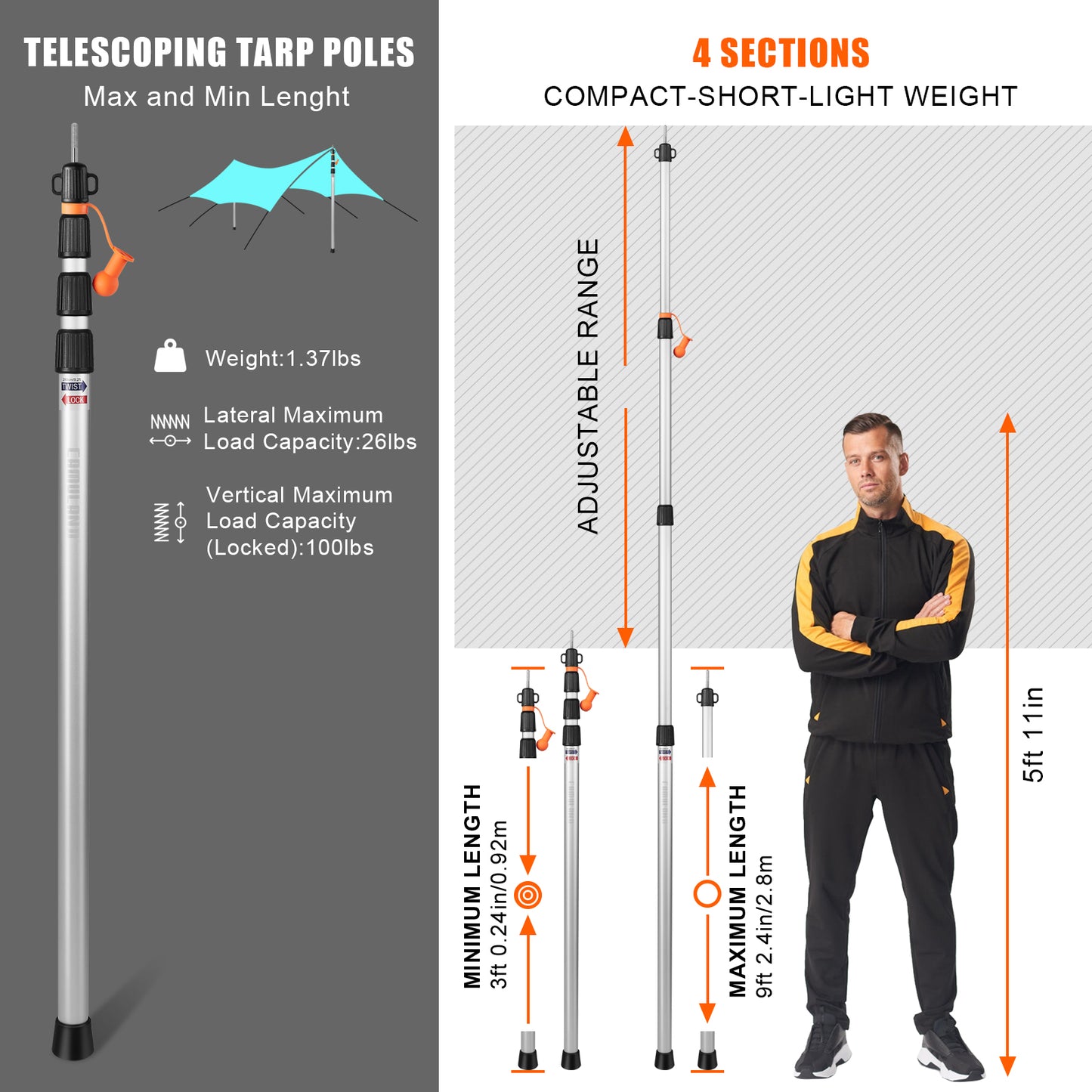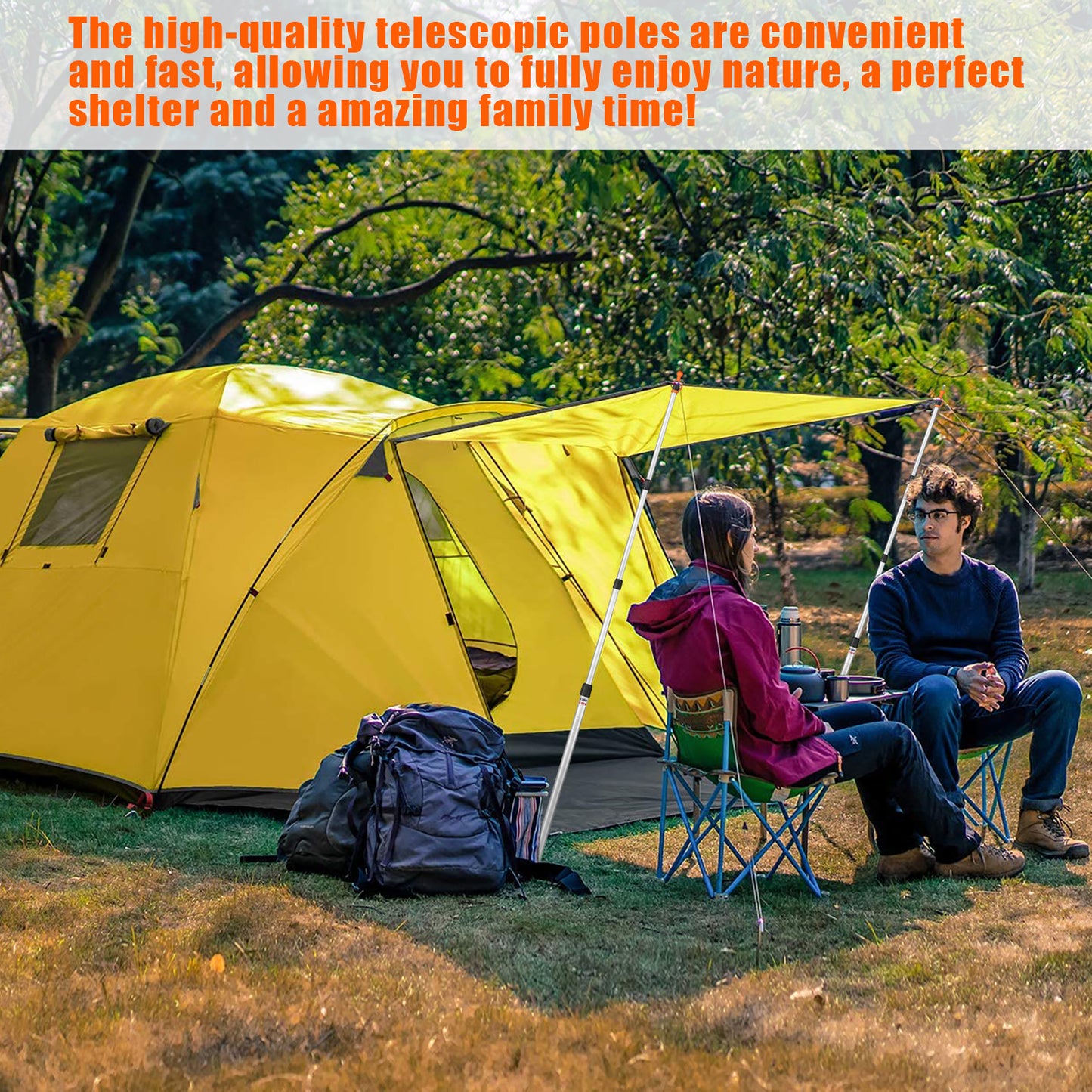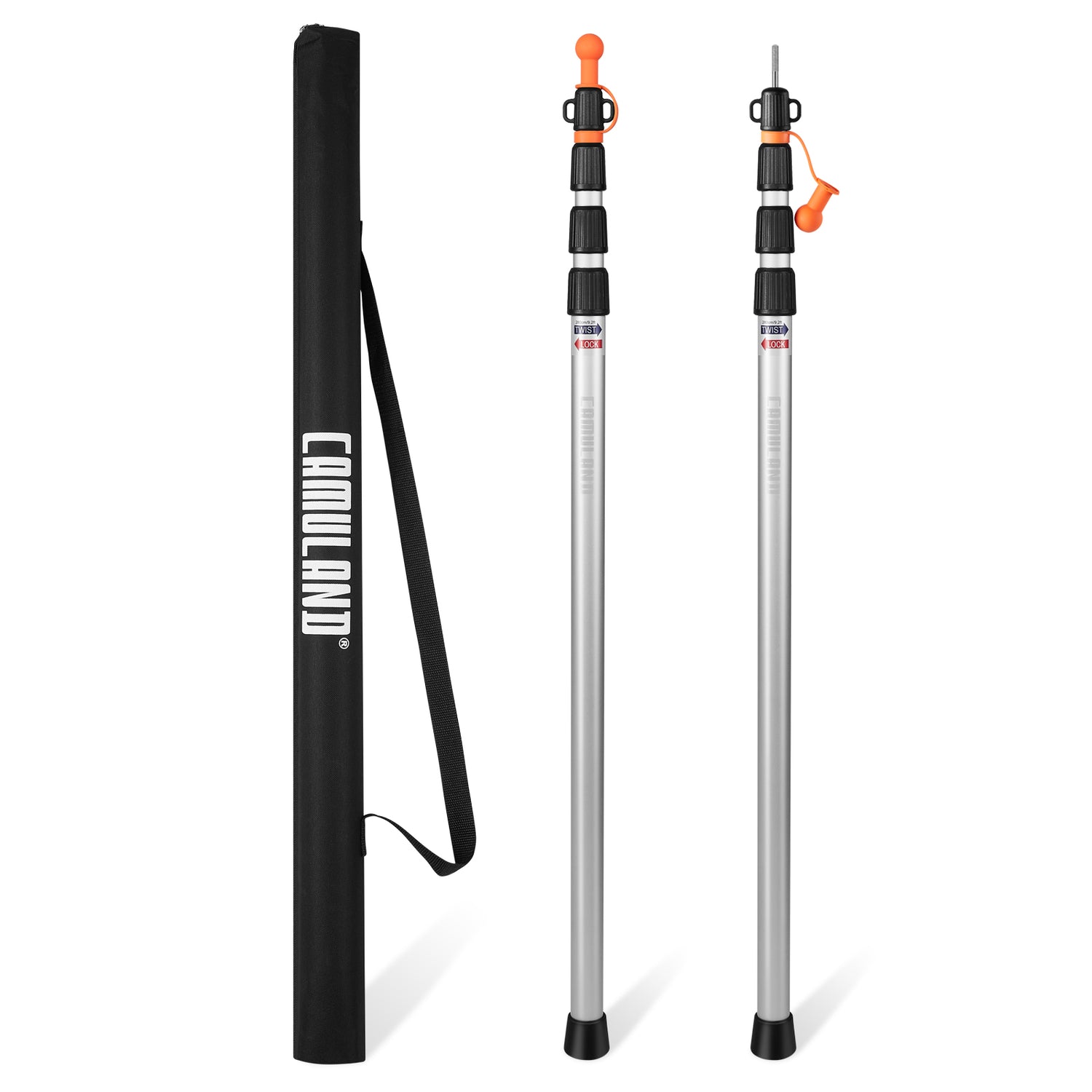 CAMULAND Tarp Poles
WATER-PROOF, LIGHTWEIGHT & DURABLE
Due to 6061 aluminum alloy of this tarp pole, it is of water resistance, lightweight and durability. The tip with rubber cap made of stainless steel is proven to be non-skid and detachable. It is not easy to get rusty or tear apart. With non-slip and stable support of cork base, it can be applied to large tarps in bad weather conditions, like heavy rain or high wind.
EASY TO ADJUST

With twisting and releasing locking system, all you need to do is to stretch the tarp pole to the moderate length and rotate it to the right side to tighten up. The tarp pole can be shrunk to the shortest length when not in use. The extend-retract technology allows every tarp pole to easily adjust the height between 34.5 inches and 110.2 inches. Two sets of tarp poles can be put into an oxford cloth bag we provide for storage and every pole only weighs 1.3 pounds.

USER-FRIENDLY DESIGN

The removable thimble and silica gel tip cap help eliminate puncture strength and reduce the risk of slipping. They are directly used to support the center of the tarp pole and stabilize tarps, tents, camper vans, awning etc. DO NOT use the tarp pole for permanent structure or under extreme weather. Please note that for the tarp pole, the longer the time is extended, the longer the length is stretched. Therefore, the more unstable it is.

SOLID STRUCTURE

Compared with other ordinary tarp poles, our retractable tarp poles are equipped with 4 segments of twist lock system. The pole diameter is much thicker, more sturdy and durable(respectively 1.18 inches, 1.06 inches, 0.94 inches and 0.83 inches). The firm stainless steel tip and the top connected two anchor ropes with wind cable provide the maximum strength of wind resistance.