Camping with families and friends is such a fun adventure. It's also a great fun to camp with kids. But when you are camping with kids, it can be a bit exhausting if you're not prepared well.
Making a checklist will do you a great help. For basic camping gear checklist, you DOWNLOAD FREE HERE. But if you are camping with kids, you'd better add the bellowing to your checklist:
Daily:
Water: Make sure to bring enough water so you and your kids have enough water for drinking, cooking, bathing and washing hands and feet.
Pack Clothes for Each Day: Make sure you bring enough clothes. Keep all of the clothes for the family organized by bagging them for each day.
Shower Cap or Shoe Cover: Kids tend to get really dirty camping. Cover their shoes with a shower cap so that they don't get other things in your tent dirty.
Bumbo: Getting the baby off the ground can be a challenge when camping. If your little ones don't sit up yet, a bumbo is the perfect way to keep them upright and out of the dirt.
Toy Tub: Tubs can be taken to transport toys to the camp site and to keep them all in one place.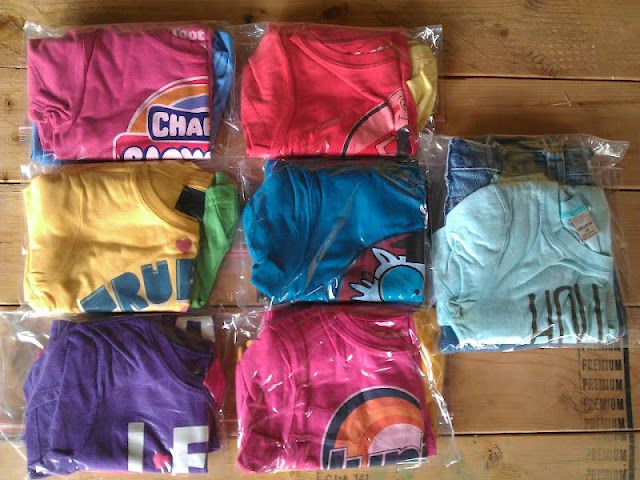 Pack clothes for each day.
Eating:
Table Cloth: If you take wood picnic tables to the campsite, it's hard to clean – especially when you are camping with kids. So cover the table with a cheap vinyl table cloth, which it's much more convenient.
Portable High Chair: A great way to keep the baby out of the dirt. You can clean them, contain them, feed them, and then set them down and let the dirtiness continue.
Make-up Cleansing Cloths: It makes camping with kids easy.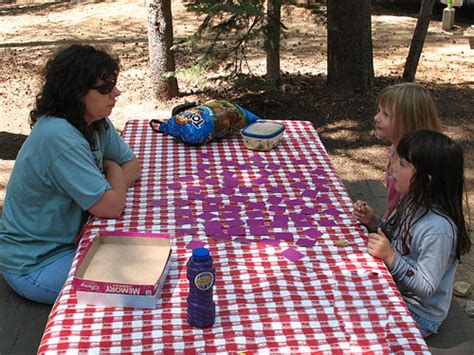 A table cloth makes camping easier.
Washing & Bathing:
Washing Station: A double or single jug that has an open/close spout which controls the water flow. Or bring a plastic bin or even a baby bath with a flat bottom – adults and kids can step into and wash off dirty feet.
Bath Station: Bring a plastic baby bath for babies. Or bring an extra plastic tub for bigger kids that you can fill with water.
Baby Wipes & Antibacterial Wipe: Great to clean hands and feet before the kids crawl into sleeping bags too.
Blanket or Towel: Put one before the camping tent doors so you can sit down and wipe feet, hands, faces, arms and legs without tracking in dirt into the tent.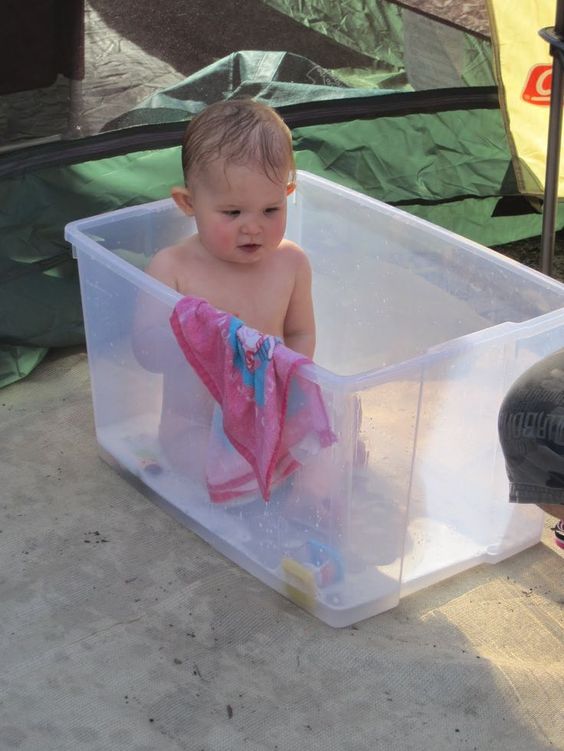 Sleeping:
Crib: If your baby is still used to sleeping in a crib (bring an extra sheet to throw on the top so as to keep bugs out)
Soft Floor Mat: If your kids are sleeping on the floor
Double Camping Cot: If you're camping with kids who are older; can save space and can be taken apart into two single cots.
Sleep Sack: You can use this until your baby can get himself out of his swaddle. It works so well that he can't kick it off. It can keep your baby warm all night.
Books – to read at bedtime. Books also make it easier to send the kids into the tent for quiet time.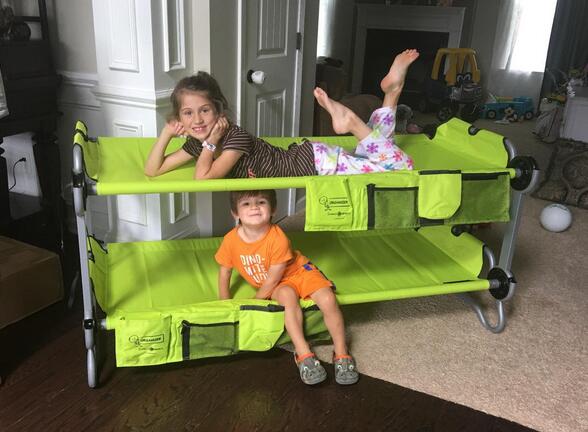 Camping cot help saving space. ( photo: Karen Ranahan )
Toys & Entertainment:
These toys will keep kids busy at your campsite when you are busy preparing dinner.
Squirt Guns
Binoculars
Balls – Soccer, Football, etc.
Bubbles
Chalk
Coloring Books
Water Pen Coloring Books
Crafts: Decorate Your Own Walking Stick, Make a Snack Necklace
Card Games: such as Old Maid,Go Fish, UNO, etc.
Slackline: great for your core strength and balance. Not only kids but also adults can play it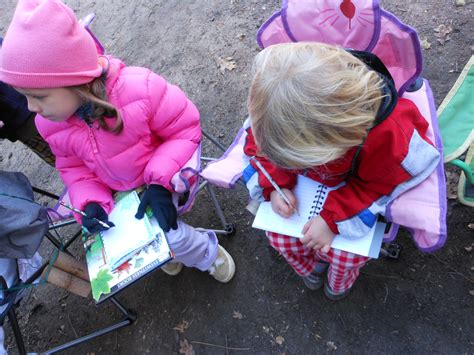 Use coloring books to keep kids busy at the campsite.
You can also write down what you think is also necessary to bring when camping with kids.