If you've never bought a tent before, or if it's been a while, there is a wide spectrum of features and benefits that you should know about. Discover how to find the best tent for you with this guide.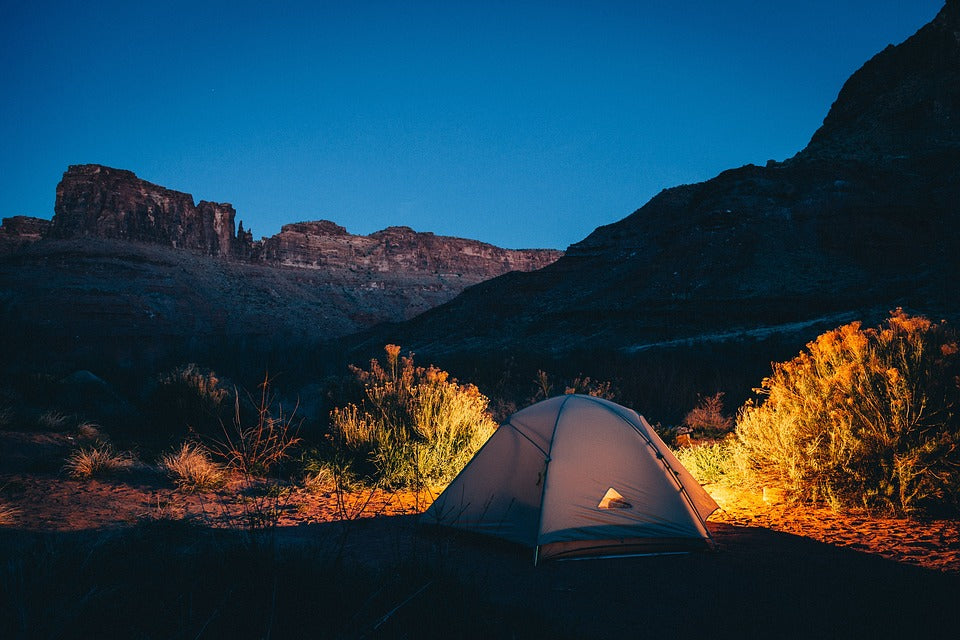 So you need a tent to get away from it all. We don't blame you. For many, there's no better way to disengage from the day-to-day than getting back to a simpler existence. But when it comes to selecting the best tent for your needs, "simpler"can quickly get complicated. If you've never bought a tent before, or if it's been a while, there is a wide spectrum of features and benefits that you should know about. So much, in fact, that information overload is bound to set in. Our Pro Tips team wants to help speed you along to that simpler existence so you're not left scratching your head trying to choose. Here are five questions to ask when choosing a tent: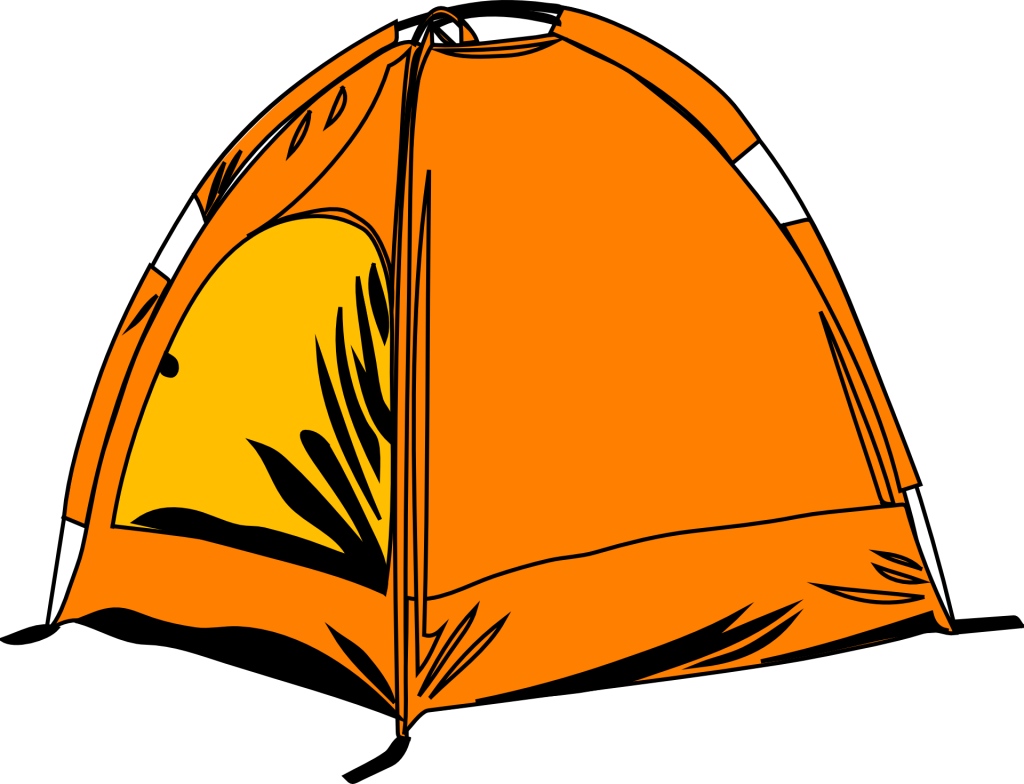 1. HOW MANY PEOPLE ARE SLEEPING IN THE TENT? 
Most tents state maximum occupancy right in the name. For example, the Field & Stream 4-person Scout Tent is rated to sleep four people. That's the simple part. Now let's complicate things. A four-person tent holds four average-sized human beings very, very snugly. It doesn't take into account gear storage, size of people, pets, or the sleeping habits of people who toss and turn a lot. If you want to store your gear in the tent overnight, or if you're camping with someone who's nickname is "Too-Tall", you might want to consider something bigger. A good guideline is to consider gear as an extra person. Also consider if you want to stand in the tent, just compare your height to the peak height listed on the package. In the end, you want to be comfortable, so use the occupancy as a guide to visualize the floor space inside. Then, think through how you will actually want to use the space.
2. HOW FAR DO YOU HAVE TO CARRY IT?
Not all tents are designed to be super lightweight to carry. Neither are they all designed to hold a party of six with all their gear. If you're going backpacking, clearly you're looking for the former — a small, lightweight, limited-capacity tent made with lightweight fabrics — while, if looking for the latter, you're going to come home with a tent made from heavier fabrics and materials that's significantly more spacious.
There are other considerations, of course. But if you have to carry a tent for any significant distance, like backpacking into the deep woods or for a few miles at a music festival, you'll want to keep it as lightweight and low-profile as possible. Once pitched, backpacking tents are less spacious than their car-camping counterparts and usually provide very little peak height, but these minimalist styles are more concerned about saving your back than providing personal head room. On the other hand, if you are going to a family campground where you park a car, carry the tent a few feet, and pitch a spacious cabin tent full of home-like luxuries, size and weight are much less of a factor.
3. WHAT'S THE FORECAST?
In the event of high wind, chilling rain, excessive sunshine or biting insects and critters, you definitely want a good, solid tent. That means polyester/nylon and mesh paneling to provide shelter and ventilation. If  it will be wet, seams that are taped or sealed will be important. Water resistance is indicated by a number that ranges from 400 to 2000 (2000 being the most waterproof). But be realistic as well. After all, there's a big difference between a base camp and a summer weekend in a state park 30 minutes from home. Get the level of tent that meets your needs. If you're at a summer festival, a 400 rating will likely do the job just fine.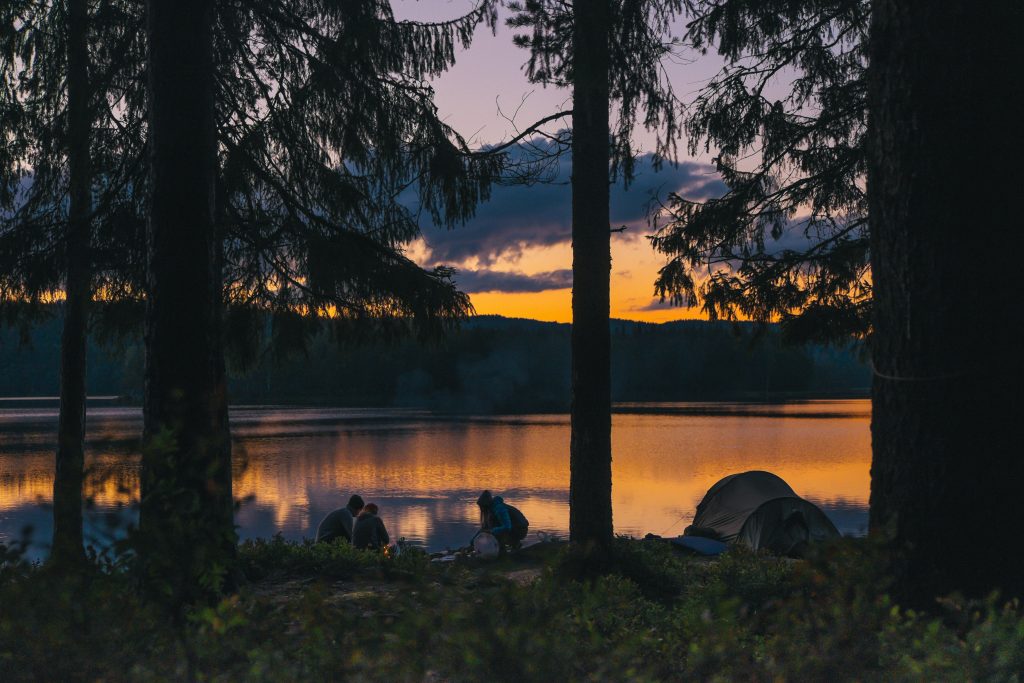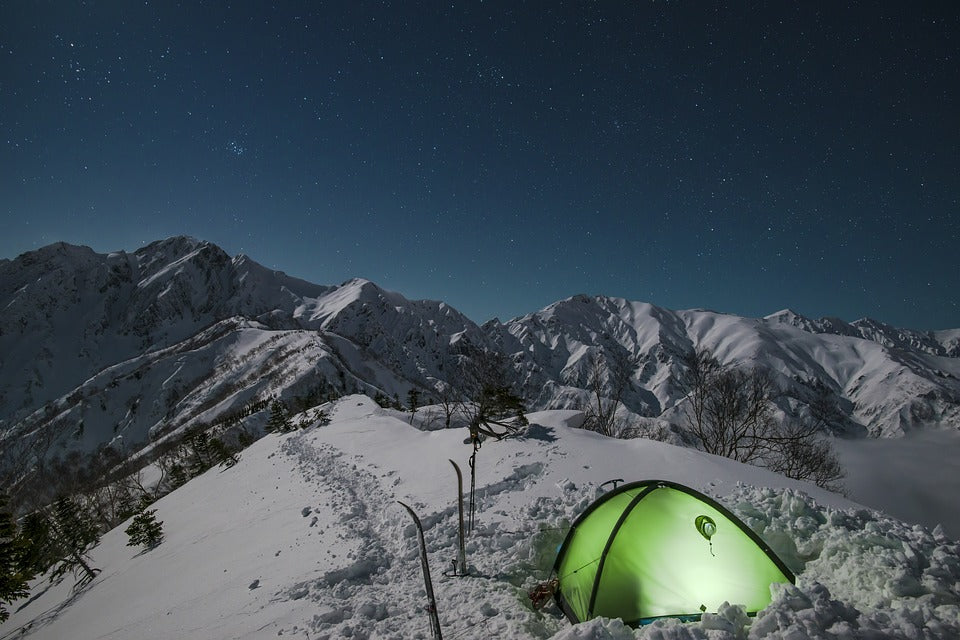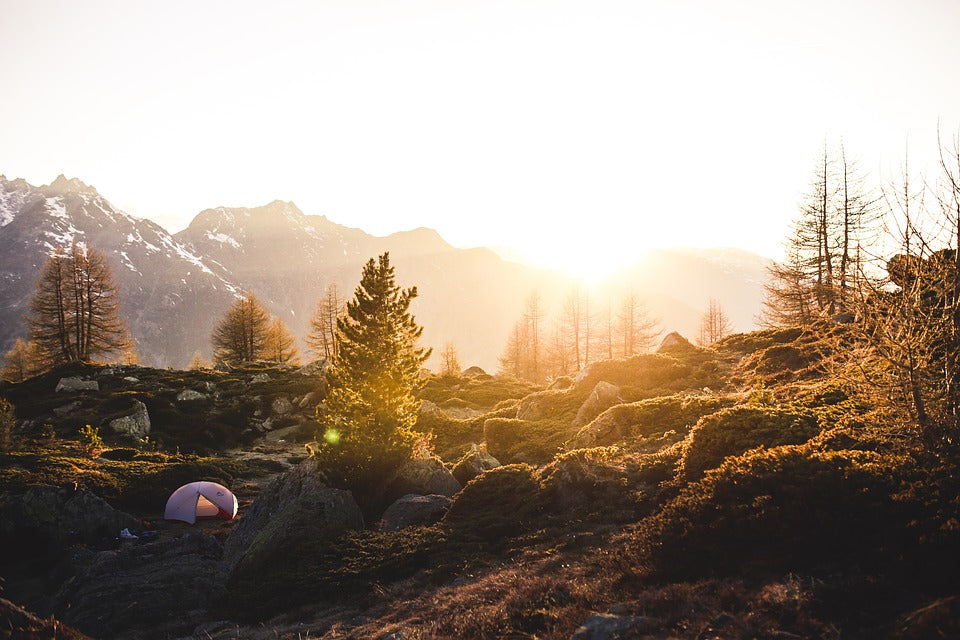 4. WHAT FEATURES DO YOU WANT?
Just because tents aren't necessarily designed to be plush accommodations doesn't mean they can't be convenient and comfortable. For example, most tents include available gear storage pouches inside, which can be convenient for holding small items. Another common differentiator is a partial rain fly or a full-coverage rain fly. Both guard against moisture from getting inside the tent, but the full-coverage design guards against moisture getting in while people enter or exit the tent. This is also known as a drip-free entry.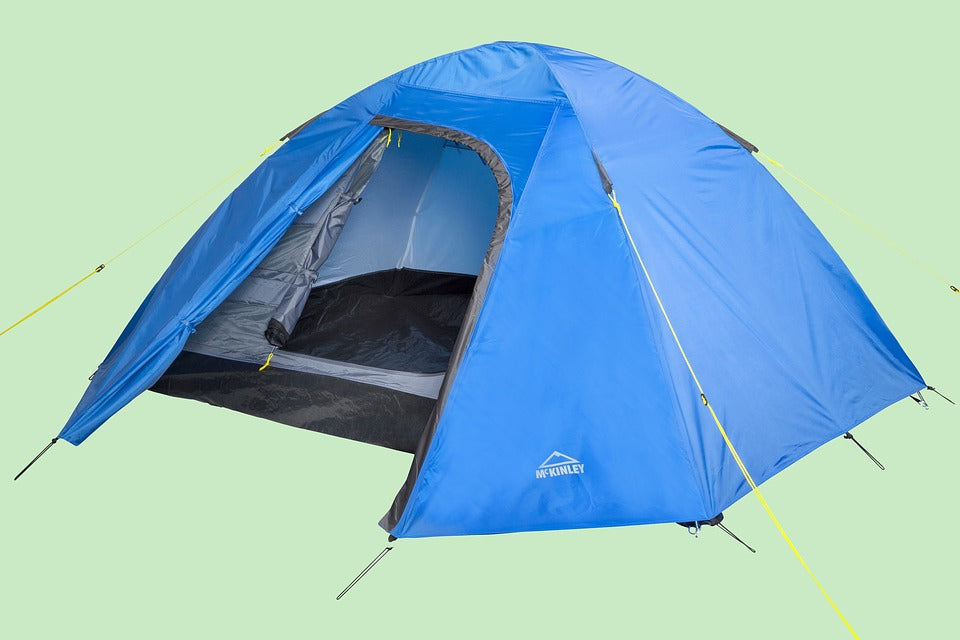 Some tents offer dividers to create separate "rooms" inside, which is great for families with kids. There's also the option of a screen porch area to create an indoor/outdoor space in one tent, helping to keep those pesky bugs at bay.  Don't discount ease of setup as a key feature to consider. That extra-large tent with all the bells and whistles may seem like a great choice until you have to try to set it up. Luckily, most of today's tents come with shock-cord poles that make them much easier to assemble than their days-of-yore counterparts. Some also color code the assembly system for poles, stakes and even flys to help make the job a snap. Also, while less common, some tents add versatility by providing a lightweight pitching option. For those seeking more technical, ounce-conscious forms of camping.
5. WHAT ACCESSORIES DO YOU NEED?
There are dozens of ways to outfit your tent that add both functionality and comfort. Some of the most common include lighting, storage solutions and additional waterproofing measures. When it comes to waterproofing, many campers augment their tent with another footprint, which is a waterproof ground cloth cut to the specs of your tent. This creates an additional barrier between you and ground water, thus increasing peace of mind and comfort while also extending the life of your tent.
Many options exist for lighting a tent beyond a traditional handheld flashlight, including lantern-like lamps, hanging lamps and strings of light. All are great options that add comfort and illumination to your site.
Lastly, if you're looking to maximize storage space in your tent, consider a gear loft, which creates a storage space in the peak area of the tent. Not only does this keep things out of the way, but they can help maximize tent floor space.
Purchasing a tent need not be a daunting task. By answering these five questions you'll be well on your way to the campsite before you know it. And last but not least, don't forget your sleeping bag.